The Nobel Laureate Roald Hoffmann: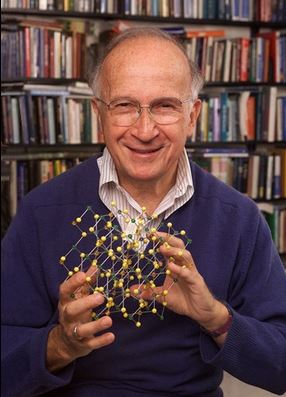 My Life Journey, Creativity, Innovation, and Excellence in Science & Education:
Cornell University, Ithaca - USA
The International Centre for Innovation in Education (ICIE) is very pleased
, proud,
and honored to
announce that
the Nobel Laureate Prof. Dr. Roald Hoffmann
is the first keynote speaker at the 13th
International Conference on Excellence & Innovation in Basic-Higher Education & Psychology
Rijeka-Croatia, May 18-21, 2016)
.
This keynote
covers a large number of issues relating to his life journey, creativity, innovation, and excellence in science, education, and technology. In
addition
, Professor Hoffm
ann will highlight the importance of: Mentorship programmes, talent development,
education
in general and gifted education in particular,
and the required competences for teachers.
The General Director of the ICIE has interviewed Professor Hoffmann at Cornell University in Ithaca-USA.
This interview will be published in the International Journal for Talent Development and Creativity (IJTDC).