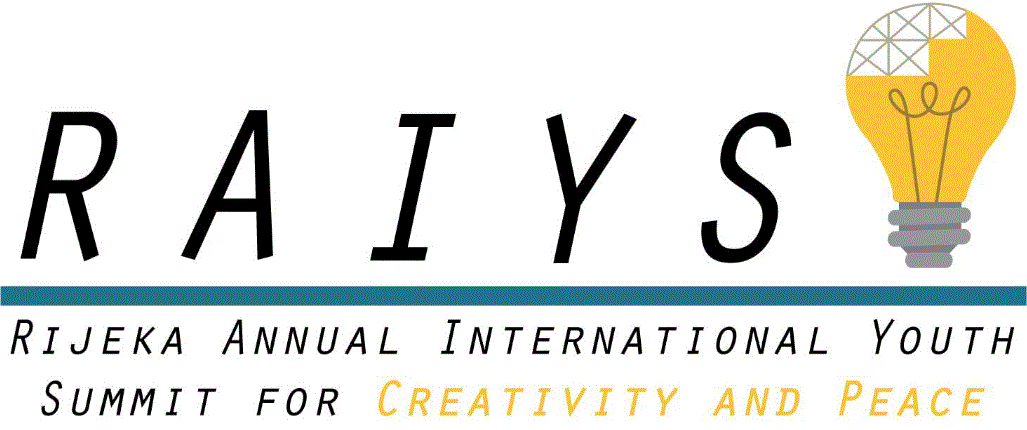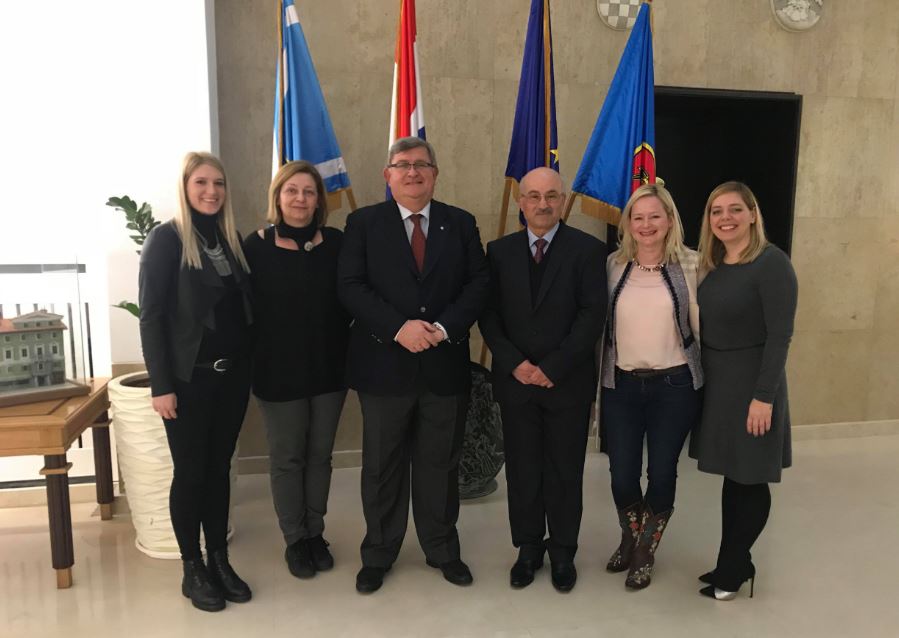 This annual summit is organized under the patronage of Rijeka's Mayor, H. E. Vojko Obersnel and City of Rijeka - Croatia.
To succeed in the 21st century youth need from adults more than what regular education systems have been giving them.  In our first Youth Summit in Rijeka youth participants clearly summarized what they wanted from us and we made their recommendations our mission.  Rijeka Youth Summit aims to develop 21st century skills by:
* Engaging the youth in the education process;
* Helping them build connections between an international community of peers and teachers;
* Providing them with opportunities to personally experience diversity; and,
*I nspiring them to be passionate.
Rijeka is Croatia's biggest port and third biggest city with population little less than 200 000 people.  In Croatia, Rijeka is most known for its acceptance and openness to diversity.  Most recently, Rijeka has been chosen as Port of Diversity 2020 by the European Union.  Geographically Rijeka is situated where green mountain slopes meet the crystal blue Adriatic Sea.  With great geographical location Rijeka is becoming increasingly more interesting to tourist each year.
For Whom this Youth Summit?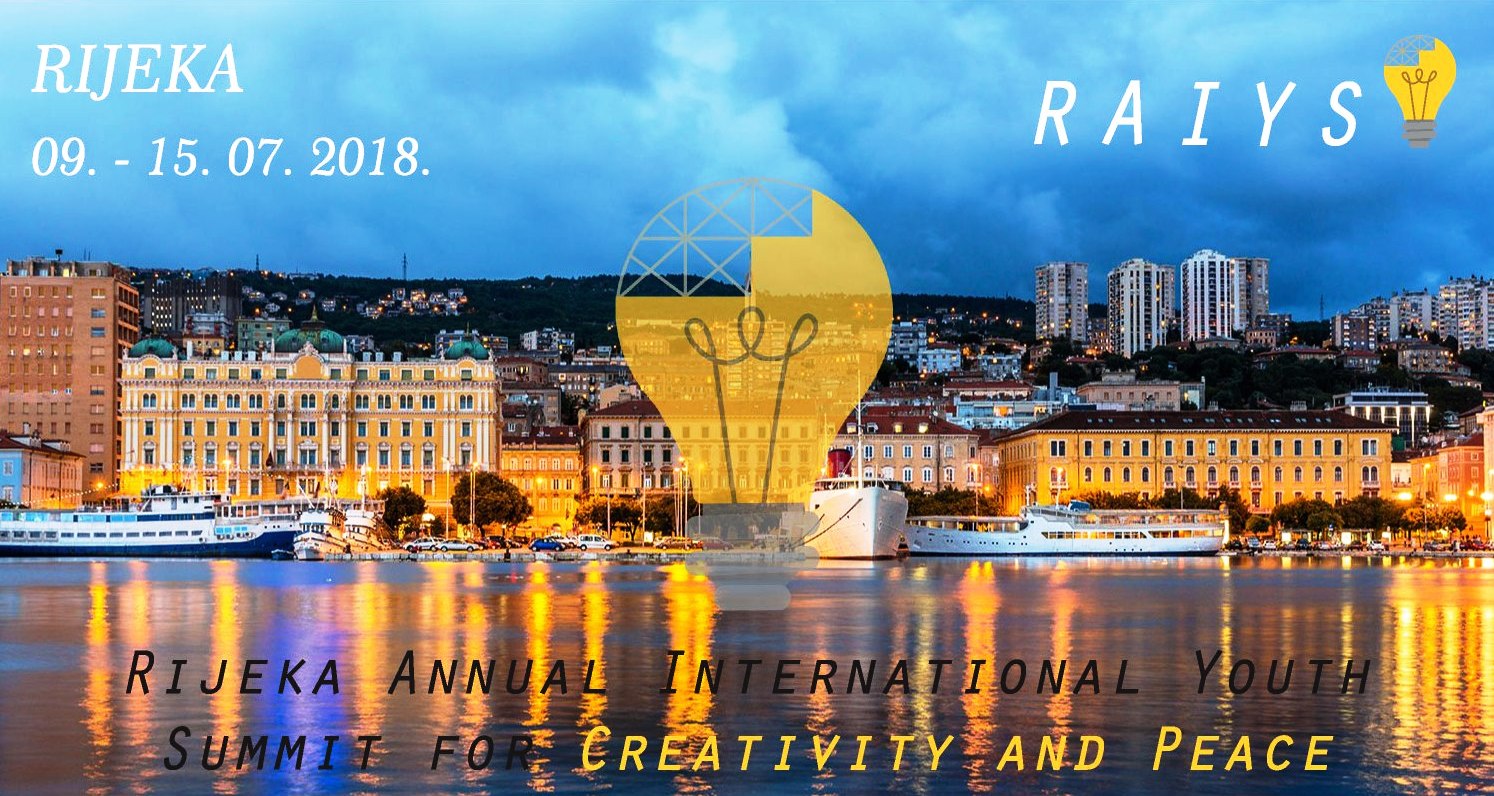 Rijeka's youth summit is an international event created for youth by youth (13 to 17 years of age).  During the seven days, youth have an opportunity to learn from each other, the adults and the experts from Croatian and international community.  Participants, trainers and activity leaders come from many different countries including Croatia, Germany, USA, Canada, UAE, Israel, Germany, Serbia and Japan.

Each day is carefully planned and custom made for each participant, based on their interests.  Daily activities include: learning, teaching, socializing, exploring local and international cultures and having fun. 
---
We Meet to Learn, Teach, and Have Fun!!!
Every year in Rijeka, youth (13 to 17) from all over the world engage in meaningful dialogue about peace, social justice, creativity and innovation.
During one week, youth attend large number of keynote speeches, workshops, skill-building seminars, panels on a variety of topics and activities (i.e. social justice, peace studies, arts, sports, science, technology, civic studies, entrepreneurship, etc.).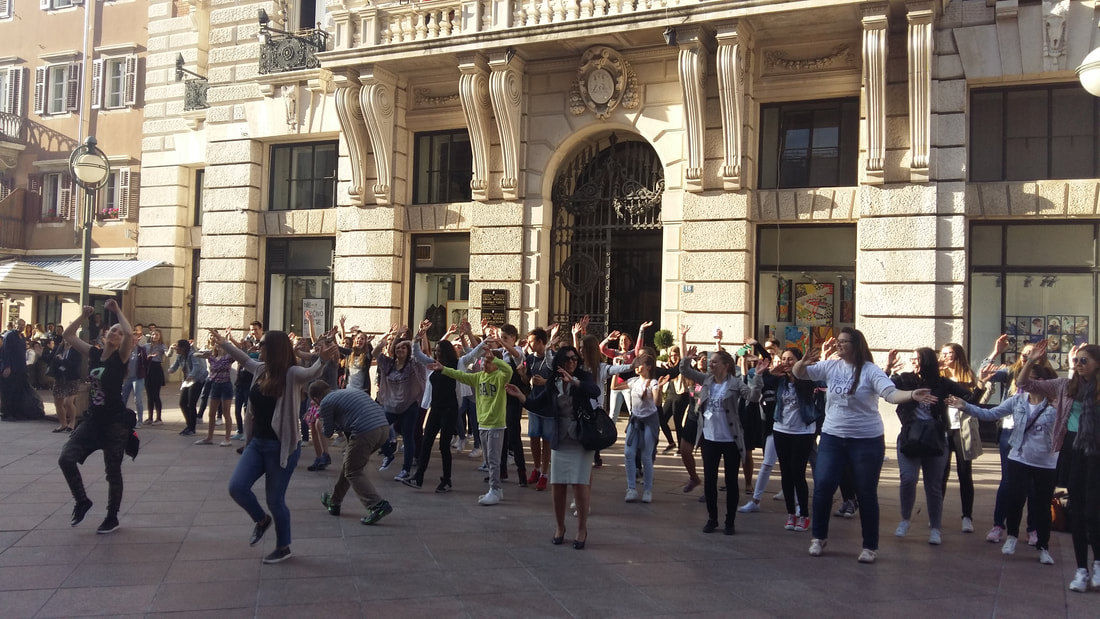 All activities are created to further develop youth's creativity, problem solving abilities, critical thinking and social skills (i.e. self-esteem, leadership, collaboration) . The youth summit is organized for youth by youth and as such uses Project-based Learning to enable all participants to gain skills in: organization and planning, marketing, media literacy, inter- and intra- generational collaboration, communication, networking, public speaking and teaching.

The programming takes place in many different locations across the city (museums, libraries, schools, universities, etc.) and is carried out by local and international youth, teachers, university professors, psychologists and other specialists.

In addition to Summit programming, we ensure that the visitors have an opportunity to enjoy Croatian sun and beaches.  In addition to Rijeka's facilities, we have prepared two day trips to provide youth participants with an opportunity to discover Croatia's rich natural and historical heritage.
---
Learning by Doing​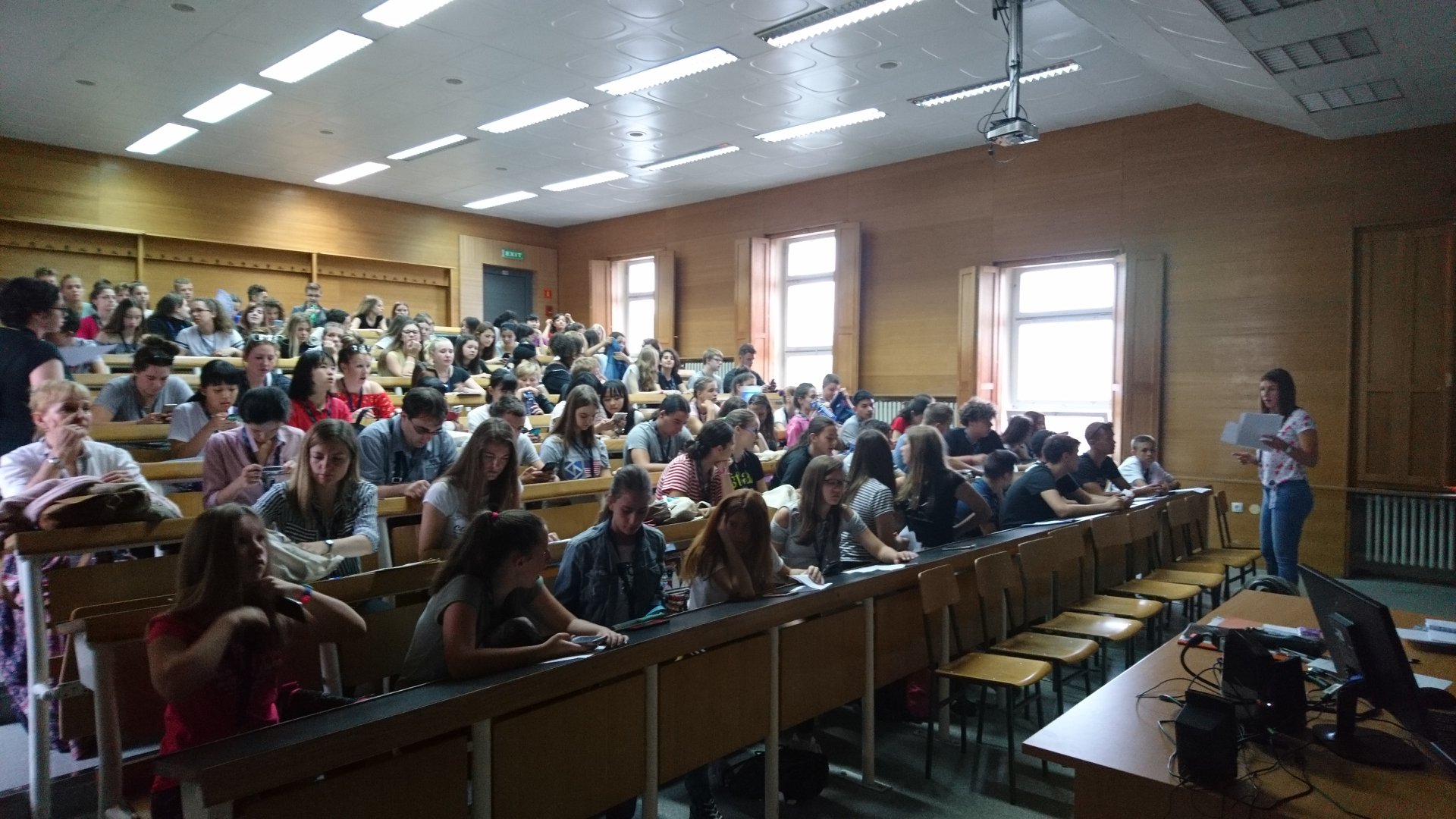 The Youth Summit has local and international team of youth who serve on organizing committee.  These youth not only participate in the Youth Summit, but they also plan the program, staff the event, do marketing and preparation activities, work with the media, coordinate different groups of participants, present workshops or support workshop facilitators. 

Some of their tasks might be: choosing workshop topics, marketing, leading an activity, giving an interview with the media, holding an online session ahead of the event (team building or information purposes), working on a registration or info desk.
Any youth participating in the summit can join us and participate in the area they feel they have most skills to contribute OR in the area they would like to develop their skills in!
Opportunity for university/college students to be mentors and volunteers is also available. 
At the time of registration, all students are able to chose the activites that match their interests the best.  Students from Rijeka July 10th to July 13th leave Summit at 14.00 and do not participate in local exploring activities. 
---
PROGRAM DESCRIPTION


Opening Ceremony: Located in one of the top places in Rijeka, our Opening ceremony will serve to welcome everyone to our Summit.  We will have music, acting and speeches to honour our guests and officially open our event.
Morning meeting and activity: all summit participants take part in brief overview for the day. Any questions that might come up will be answered and youth can also comment on their expectations for the day.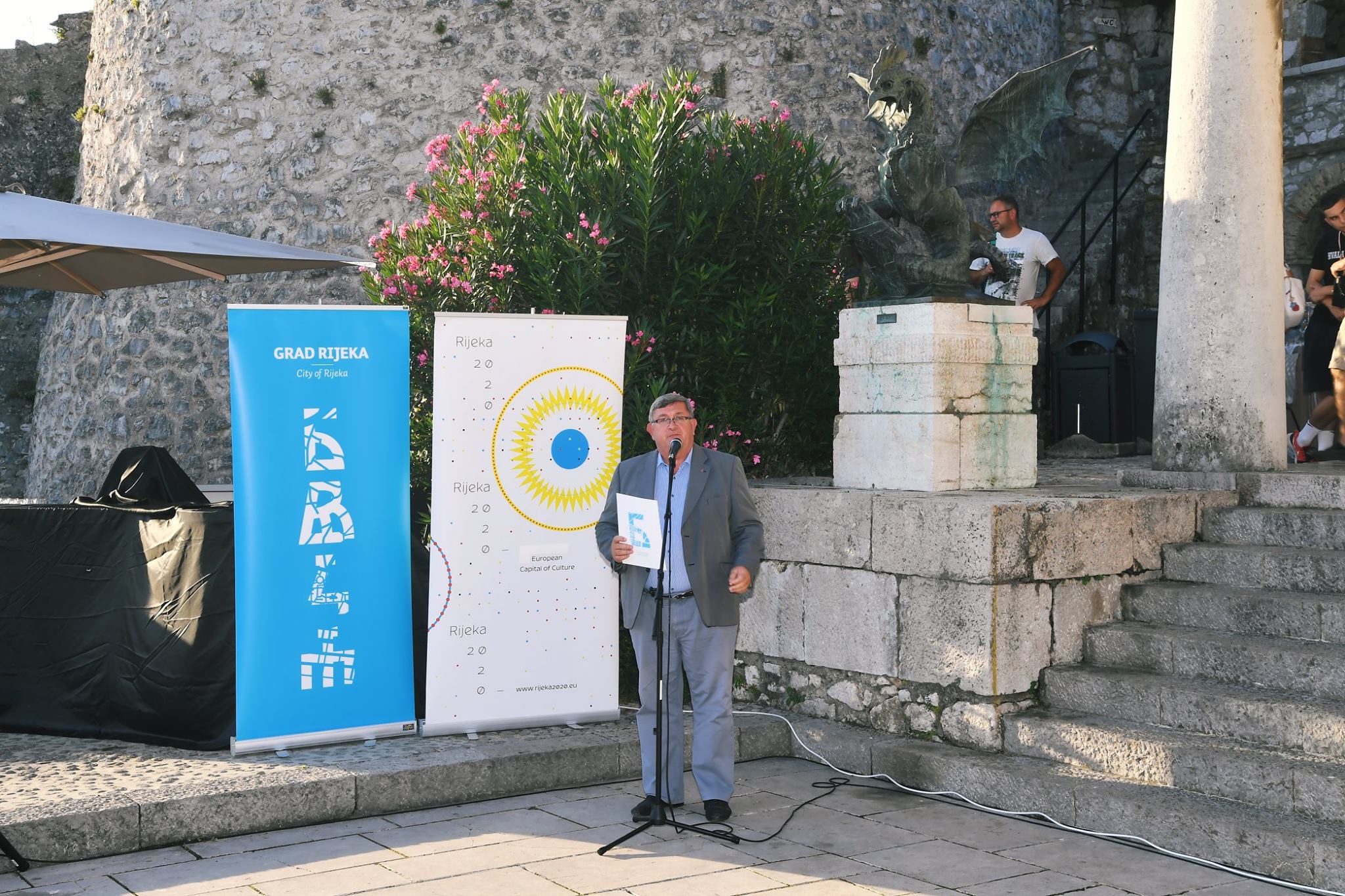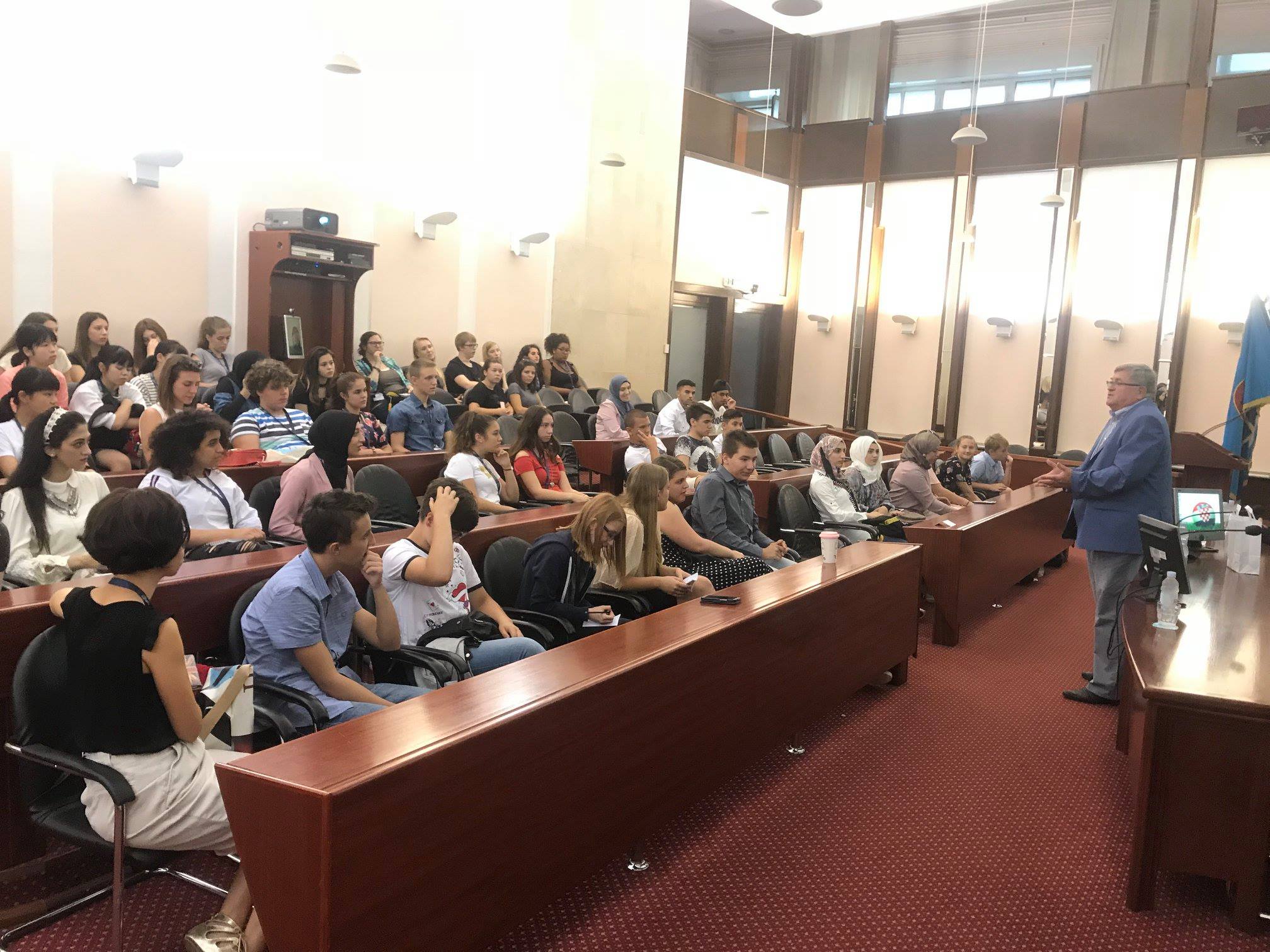 Show and tell:  Participating youth can share in 5-10 minute presentation something to represent their school, city or country.  This could be a brief presentation about their school, city and/or country, a performance (dance, sing, act), share a food, a custom, traditional clothes, art, feature a successful famous person, etc.  Groups who chose to engage in this activity should think about a creative way to participate in show and tell.
Workshops:  Youth will be offered many different workshops that will be led by top Croatian and international specialists.  Topics will include but not be limited to: technology and human studies, entrepreneurship, arts, performance and sports, social skills and leadership, environmental and earth studies.
Keynote speaker: One person will address all children and share their life, struggles and successes, and work experiences to serve as a motivation and inspiration to all the students.
Learning Activity:  These hands on activities will have a creativity and peace studies component.  Organized by the teachers attending the Summit it will engage children in thinking about their role in social justice and their (local and global) community.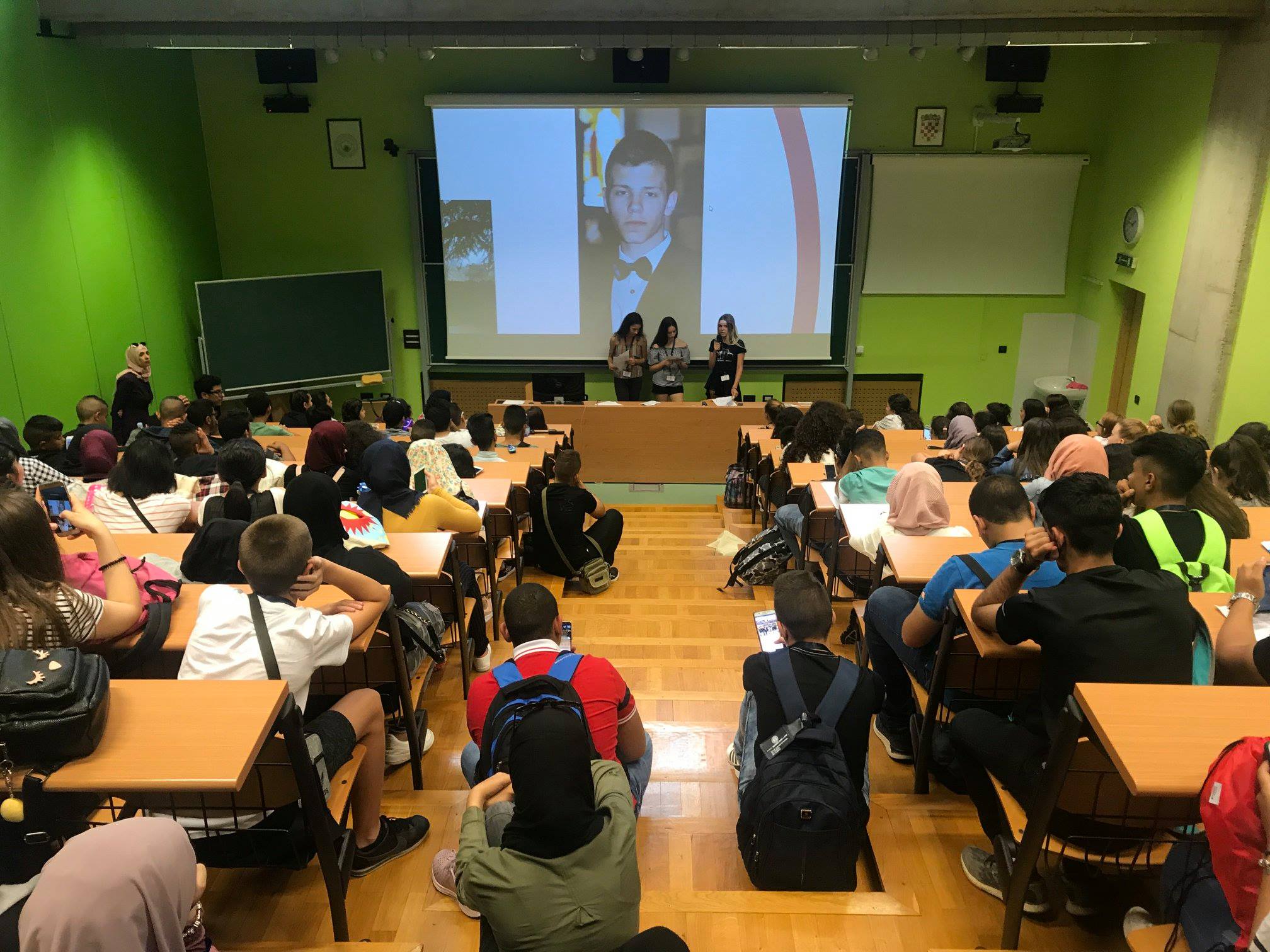 Panels: Panel will be comprised of several students from different school.  They will present their 'best practice' program on the topic of the panel in 15-20 minutes each. Group comments, questions and discussion facilitated by a panel chair will follow.  Each panel will repeat - once in the morning and once in the afternoon session.  Same students can present in a topic panel, or students can switch.  Topics will include but not be limited to: technology and human studies, entrepreneurship, arts, performance and sports, social skills and leadership, environmental and earth studies.

Experiential learning in City institutions: Youth will visit may different institutions in the City.  There, they will work from the experts. They will have an opportunity to try different equipment, learn, be creative and experiment.  Some of the locations will be: nature and history museums, astrology observatory, libraries, technology incubators, community center, elementary and high schools
Service learning: Youth will have an opportunity to learn, but also to contribute to the community they are visiting.  During service learning component of the program, youth will visit local institutions that help those in need and will lend a helping hand.  Some of the organizations they will have an opportunity to help in are: dog shelter, food bank, children's hospital, therapeutic horseback riding program, library, etc.
City tours: All the participants will be divided into smaller groups and each day their group will visit a different place.  Visits are meant to serve recreational and relaxation purpose, but will also provide youth with an opportunity to learn about local culture and meet their peers better.  For groups interested in swimming, this will be available on days B, C, D, granted that the group has enough of their staff able to supervise their youth.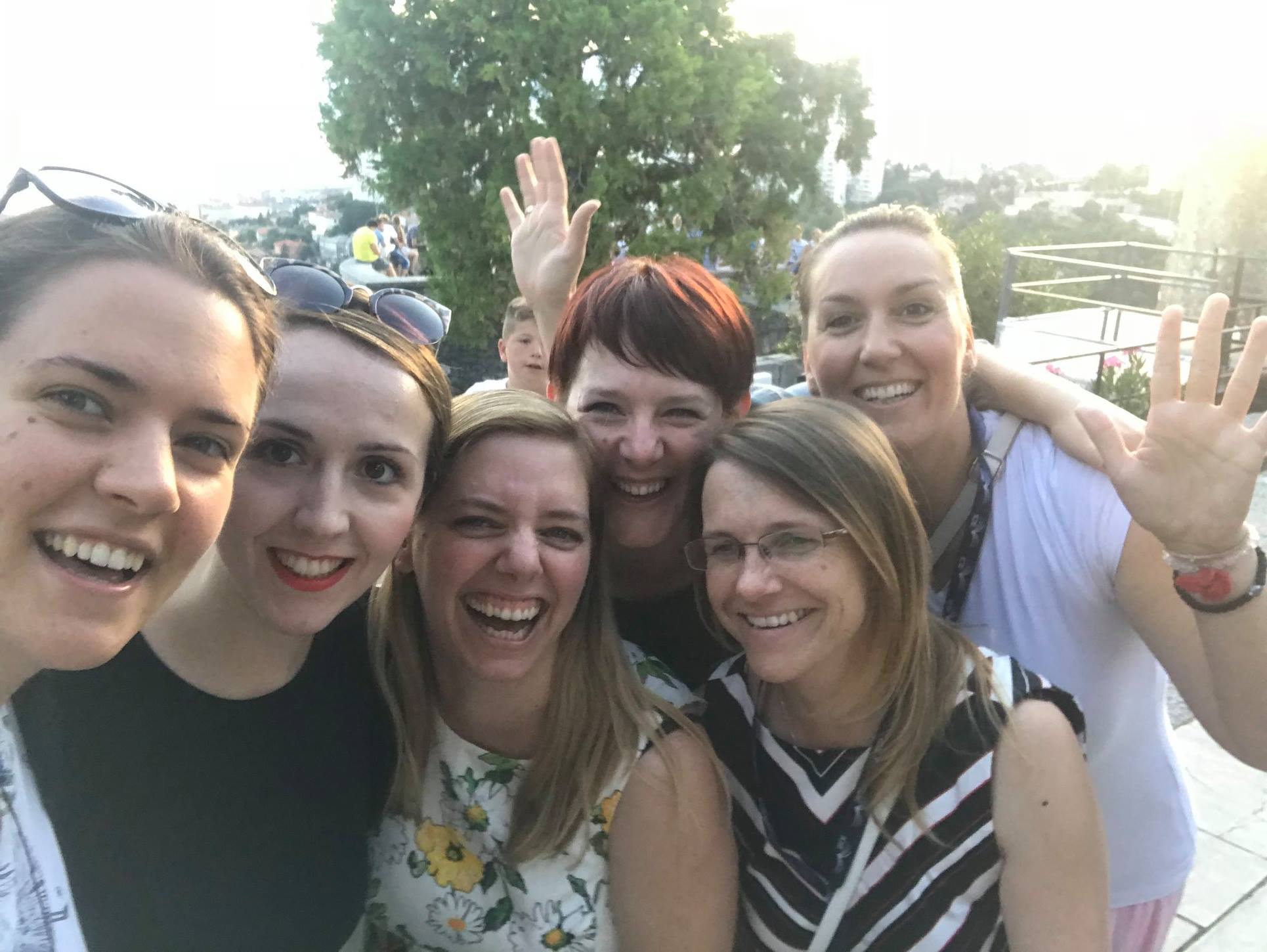 A Rijeka down town and Trsat
B Kantrida stadium and beach
C Kostrena trail and swim
D Opatija city and beach

Day trips: Two full-day trips - one city and one nature (i.e. Platak, Pula) aimed at discovering natural beauty and historical richness of Croatia.
Additional activites based on the interest of registered participants:
Posters exhibition

Social and cultural exchange activities (i.e. talent shows, cultural show and tell, international pot luck)

Methodological framework
Building 21st Century Skills

Productive thinking development

Developing potential creativity

Interdisciplinary approach
---
Youth age 13 to 17 accompanied by parents, teachers or organization staff.  Registration can be made by youth and their family or by an organization on behalf of a group of youth
Registration process entails:
Writing an email expressing wish to participate;

Filling out a registration form: chose at least one way in which you/youth/your group will contribute to the Summit program (i.e. poster, presentation, panel, talent show, etc.);

ign a contract: rights and responsibilities;

Participate in mandatory on-line preparation activities: online Q&A meeting, pre-summit meeting; and,

On-line social event for youth (optional)

.
Cost and Registration Fee
Youth summit cost includes:
3 meals per day

Local transportation (to and from airport, around City of Rijeka, 2 planned day trips)

Participation in the Summit
In addition to Summit fee parents or organizations are obliged to cover:
Transportation fees (plane, train, bus to Croatia).

Accommodations in pre-arranged location in Rijeka.
If you are interested in this international event, please email us for more information.
---
Contact Us:
Nana Gulić;
Rijeka International Annual Youth Summit on Peace and Creativity (RAIYS);
Summit Chair;
Rijeka - Croatia.

e-Mail: This email address is being protected from spambots. You need JavaScript enabled to view it.
Phone: +385 91 984 3682 
---